Special issue: Big data management decision-making and information resource management
Soliciting contributions
Digital government and public big data
     More and more countries and enterprises have realized the importance of big data. In January 2012, "Big Data As an important topic, "big impact" was put forward at the annual meeting of the World Economic Forum. On March 22, 2012, the United States launched the "big data research and The development plan "aims to improve the ability to extract knowledge from massive data and accelerate its research in the field of science and engineering. May 2012 In September, the United Nations successively released the report "Big Data Development: Opportunities and Challenges", which clearly pointed out that big data will be a huge contribution to the development of all countries Opportunities. While big data is popular around the world, the Chinese government has also accelerated the research on big data-related technologies. 
      In the 12th Five-Year Plan of the Internet, it is proposed that information processing technology is a key technological innovation project. In December 2012, Guangdong Province issued the Implement the Big Data Strategy Work Plan, take the lead in launching the big data strategy in China, first of all, adopt administrative collection, network search, mass provision and By means of paid purchase and other ways to broaden the channels of data sources, establish government data centers, and then set up data opening pilot sites in various government departments, and use the website provides data for download and analysis to the society, so as to further promote the openness of government affairs.
This Special Issue Scope of receipt including but not limited to:
Digital government and public big data
Digital government
public big data
Big data decision
Information resource management
All papers submitted:editor.eli@usp-pl.com 
Deadline:June 30, 2023  
Peer review date:August 30, 2023
Chief Guest Editor: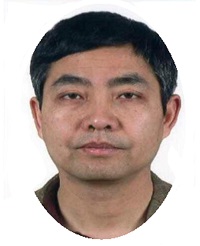 Prof.XiaoSong Wu
Doctor of management
Yunnan University of Finance and Economics
Guest Editor:
Prof. LiPing Li
Yunnan University of Finance and Economics, China
Prof. YiJing Li
Kunming University,China
Benna Cui
Appraiser
Yunnan University of Finance and Economics,  China
Chief Guest Editor introduction :
Prof.XiaoSong Wu
 a doctor of management at Kunming University of Technology, a postdoctoral fellow at Edinburgh Napier University, and a professor. He is currently the director of the Joint Research Center for Software and Information Systems of the School of Information Technology, Yunnan University of Finance and Economics, the chief expert of the Yunnan Provincial Education Research Academic Workstation - Yunnan and Southeast Asia Higher Education Cooperation and Exchange Research (Cultivation Station), and the master's supervisor. He has been responsible for teaching and discipline construction for many years, assisting the college's scientific research, postgraduate training, and international exchange and cooperation affairs of the college. In 2005, he went to Osaka University of Technology, Japan for research and study; In 2009, he participated in the training of decentralized education reform in the context of public reform in the Mekong River basin countries of the Asia-Pacific Bureau of UNESCO; In 2010, he was a visiting scholar at Napier University in Edinburgh, UK, and was a member of the doctoral supervisor team of the university.
Specialty: big data management decision-making and information resource management, national innovation system, international investment and service trade, defense economics and disaster economics.